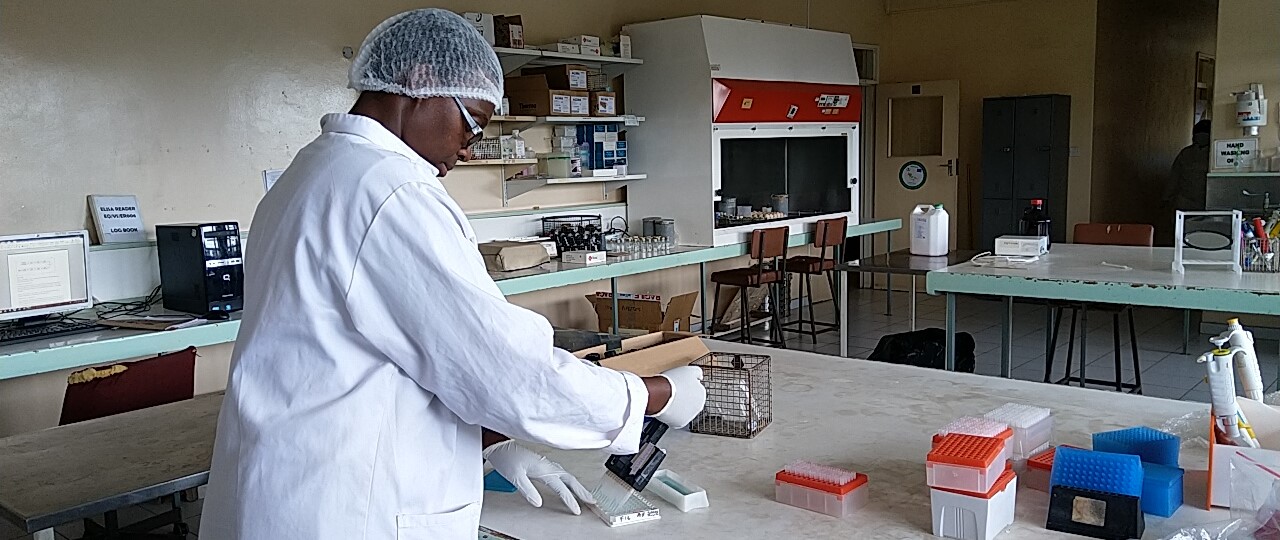 ISO accreditation of the Government laboratories will enhance their technical competency, acceptability and marketability.
One of the Transforming Zimbabwe's Animal Health and Food Safety Systems (SAFE) project's key activities focuses on building and strengthening public and private sector capacity for implementing animal health and food safety systems that comply with international standards. As part of this, the project has initiated processes to facilitate the (International Organization for Standardization (ISO) and the International Electro-technical Commission (IEC)) accreditation for the Government Analyst Laboratory (GAL) and Central Veterinary Laboratory (CVL). The Central Veterinary Laboratory has been working on getting Southern African Development Community Accreditation Services (SADCAS) accreditation as far back as 2015, but progress has been stalled by lack of funding. The Government Analyst Laboratory once attempted to get ISO accreditation but the project failed to take off due to lack of funding as well. The SAFE project, will facilitate accreditation of these two critical laboratories so that results they produce are internationally recognised.
The SAFE project is exploring opportunities for private sector involvement for collaborative work that ensure sustainability of the accreditation status and operations. In addition, the respective laboratories are being assisted to develop small business units that operate on a commercial basis to support their operations and reduce reliance on the fiscus.
After attaining ISO accreditation, the Government Analyst Laboratory and the Central Veterinary Laboratory will be highly regarded both nationally and internationally as technically competent sources of reliable laboratory results. Exporters who were sending samples outside of Zimbabwe to South Africa and countries in Europe for laboratory testing will now utilise the two laboratories after their accreditation.
The two laboratories have developed the action plans for the accreditation processes that are being implemented. Two workshops have been organised for the CVL with the first one in March focusing on ISO 17025. 2017 accreditation transition meant to align all documentation and protocols to the ISO requirements. The second workshop in April is on document review to prepare for the submission of the accreditation application by 31st of May 2020.

For the GAL, a consultant has been engaged to lead the accreditation program that is running from the 1st of April to the 31st of December 2020. The process involves conducting GAP analysis, appropriate ISO accreditation serial trainings, document development and accreditation applications to SADCAS.

A total of 40 experts (20 each from CVL and GAL) will undergo these processes. This will ensure that there is a sizable pool of trained experts for continuity.