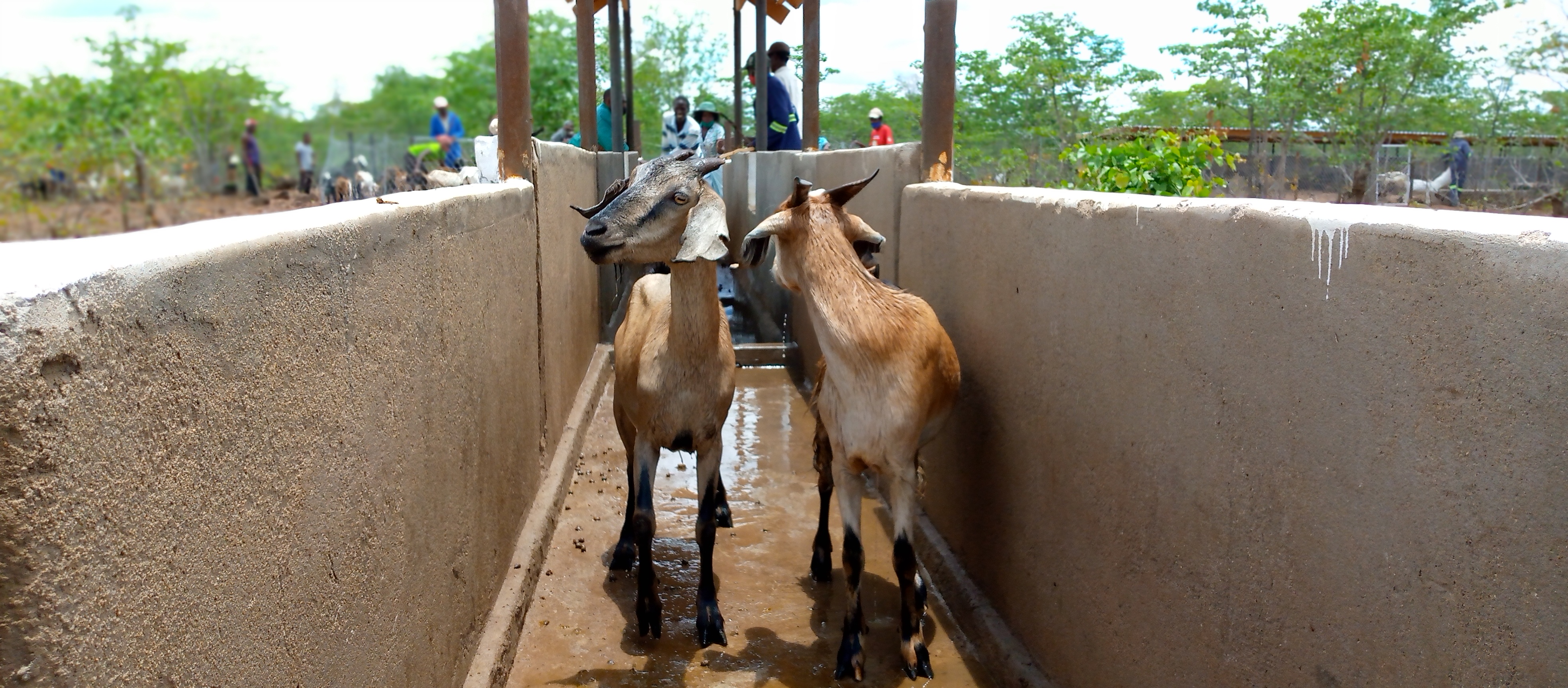 (Article published on The Herald - 06 May 2023)
GOAT farmers situated in some selected districts across the country will no longer fret over problems of external parasites in their herds following the introduction of a dipping programme under the Value Chain Alliance for Livestock Upgrading and Empowerment (VALUE) that has seen 35 934 goats getting dipped since its inception in 2019.
The pilot project was introduced in 12 districts that include Beitbridge, Binga, Buhera, Chipinge, Chikomba, Gwanda, Matobo, Mbire, Mudzi, Nkayi, Lupane and Rushinga where goat improvement centres were also established.VALUE team project coordinator, Mr Newton Chari said the programme was meant to improve the health and productivity of goats through the control of tick-borne diseases.
"Dipping goats of small livestock units like goats is fairly new in the country, hence we are raising awareness and promoting its adoption to contribute to the reduction of high mortality, which affects the goat value chain," he said.
Mr Chari challenged farmers to participate in the goat dipping programmes as well as attend training programmes run in collaboration with the Department of Veterinary Services (DVS) to emphasise the importance of dipping.
"Initially, there was resistance from the farmers who were used to dipping larger livestock such as cattle neglecting goats on the false assumption that they were not affected by tick-borne diseases," he said.
Goat producer associations are also undertaking dipping at the goat improvement centres.
"To cater for farmers located far from these centres we have innovations such spray races and use of knapsacks to spray the goats" said Mr Chari.
The goat dipping project has contributed to the improvement of the quality of goat products, such as meat, milk and hides. Measures have been put in place to ensure the sustainability of the goat dipping programme beyond the project's lifespan.
"We are maintaining close collaboration with the Government and the private sector to ensure continuous provision of the dipping services to farmers at affordable fees," said Mr Chari.
In addition, ZAGP has introduced the direct meat marketing initiative where farmers are selling goats directly to butcheries and supermarkets in Harare and Bulawayo.
"The project is working on strengthening the capacity of the goat producer business associations established in 2019 to drive the commercialisation of the goat value chain for small and medium-scale producers," said Mr Chari.