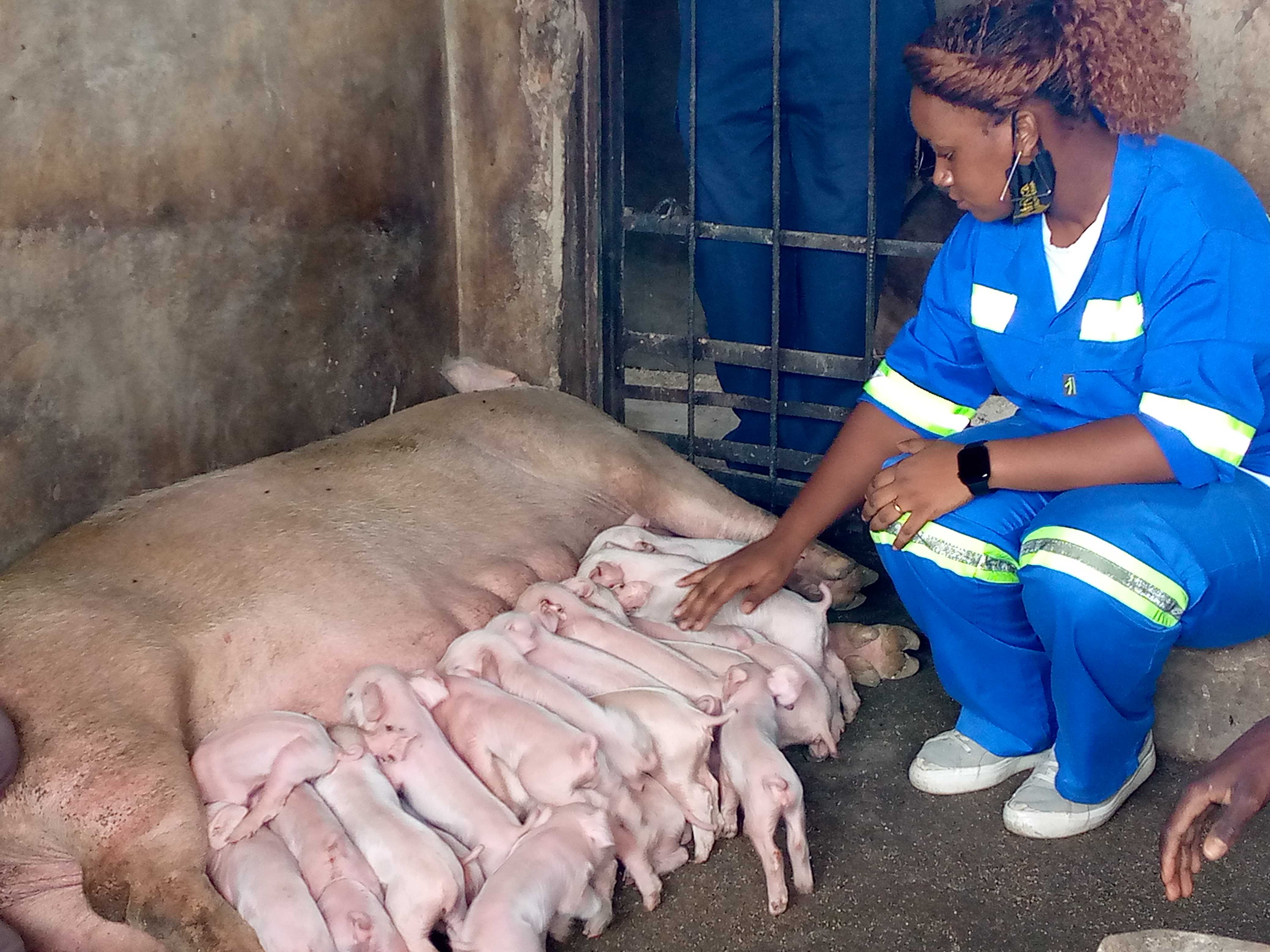 One of the VALUE project's Champion farmers based in Marondera district Ward 23, Mr and Mrs Nyatanga broke records when one of their sows farrowed 31 piglets in a single farrowing.
The 'Wonder Sow" was purchased from the Pig Industry Board as breeding stock and serviced through natural mating by a boar also purchased from the board.
"We have always been very careful with the genetics we select for our farm thus the decision early on to work with the PIB in procuring quality breeding stock,
"says Mrs Kimberly Nyatanga.
The decision to purchase top quality genetics has certainly paid off for the Nyatangas who are working closely with the PIB, the Department of Veterinary Services and Agritex to manage the piglets.
Since joining the Pig Producer Business Syndicates, the couple has been actively involved in training programmes and meetings on commercialisation.
"The trainings on commercialisation we have participated in have been helpful to horn our skills in pig production. Our commitment now is to ensure that we harness the genetics for breeding to ensure that more farmers especially those we are working with in the syndicate have access to them, "Nyatanga.
This record-breaking farrowing speaks volumes of the production efficiencies being observed at Tarara farm.
"This record breaking and epoch-making feat speaks to productivity and production efficiencies that
the project is encouraging to Small and Medium Producers. " Said Samson Chauruka, Mashonaland
"Usually we expect between 12 and 16 from these breeds, but what we have seen here is evidence of what the breeds are capable of. In addition to having good breeds, it is essential for farmers to provide adequate feed and vaccinate their breeding stock with the requisite drugs such as Farrowsure and litterguard,"said Tamo Muza, the PIB Head of Training.