The Zimbabwe Agriculture Knowledge and Innovation Services (ZAKIS) project seeks to link Agriculture research, education and extension. The initiative brings together public and private institutions with a focus on improving farmers' productivity and incomes through the delivery of well researched modern knowledge and extension. The overall objective of ZAKIS is to enable farmers and value chain actors to improve their lives and contribute to agricultural growth and rural green-economic development.
Welthungerhilfe Zimbabwe is partnering with Sustainable Agriculture Technology, SNV, International Crops Research Institute for the Semi-Arid Tropics (ICRISAT) and Community Technology Development Organisation.
The specific objective of ZAKIS is to demonstrate a farmer-centric and integrated research-education-extension framework that establishes a market-oriented rural agricultural sector.
The project is implemented through primarily three flagship Agricultural Centres of Excellence (ACE) which comprise of Chibero Agricultural College serving the Northen region, Matopos Research Institute serving the Southern region and a digital/ virtual ACE which will accessible to everyone in the Agricultural space.
The ACEs are institutions where crop and animal husbandry research is conducted, Good Agricultural Practices are demonstrated, and modern farming technologies are showcased and developed. The physical ACEs will be administered by the Department of Agricultural Education and Farmer Training (DAEFT) in collaboration with the Department of Research and Specialist Services (DRSS) and the Department of Agricultural Extension (AGRITEX).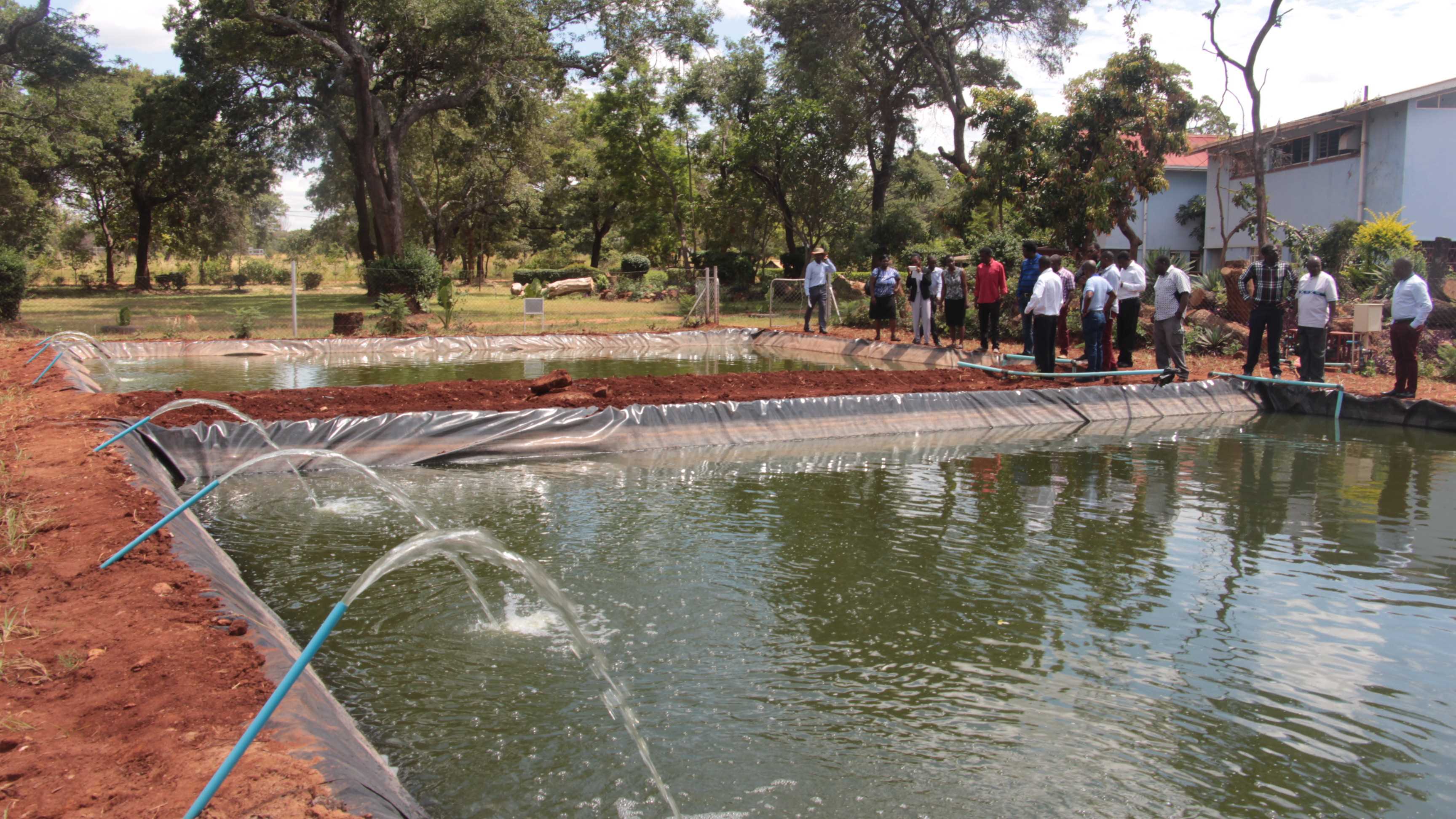 Newly constructed fishponds at Chibero for which Fishfeeds has partnered by providing 3000 fingerlings and feed to establish the fish training enterprise within the ACE.
The private sector is further involved in ensuring that viable business models are applied within the activities of ACEs such that they are sustainable. Several revenue streams will be developed and implemented leveraging on both crop and animal husbandry. The ACEs have a further role to cascade the knowledge they have attained to other educational centres within the country.
Project Resources
Focus shifts to export marketing for Agritex officers
Fish farming training for Agritex officers
Follow the ZAKIS project on Facebook.