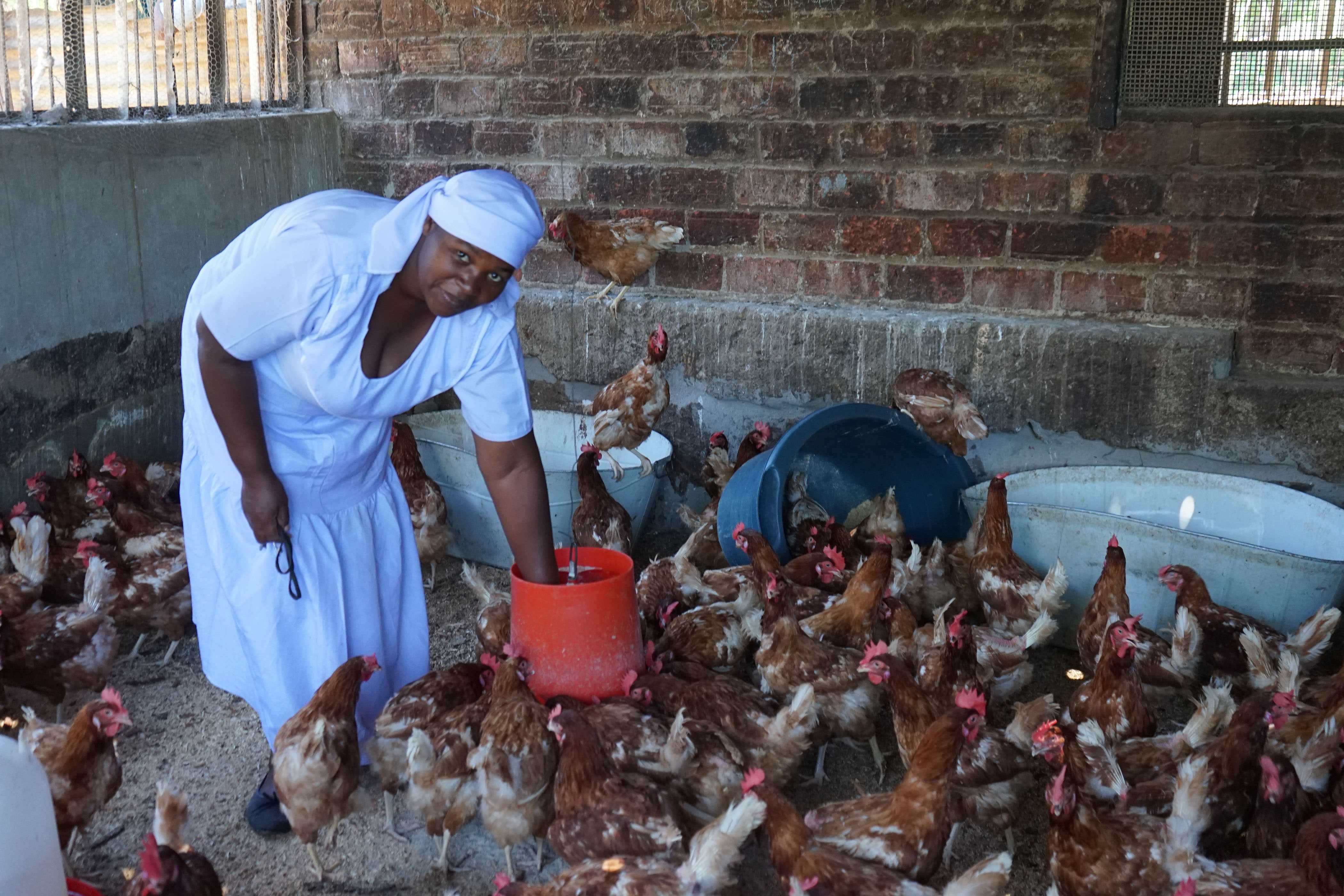 At the core of the IPVC intervention is the promotion and support of the organisational development of small to medium scale poultry producers groups into business associations or formal business structures.
To address the challenges within the poultry value chain, the Inclusive Poultry Value Chain (IPVC) project has partnered with the private sector in the establishment of the Poultry Business Associations (PBAs).
The PBAs act as administration and coordination units for collective action for small to medium-scale poultry producers (SMPs). The goal of the PBAs is to enable organised farmer groups to access extension services, inputs, financial and market services in a more convenient and profitable manner. It further aims to negotiate for bulk purchase of inputs, therefore addressing four main value propositions, which are; reducing cost of production, increasing revenue, leveraging on services, and offering different services from within the poultry value chain.
The Harare cluster PBA has engaged Fivet Animal Health which is going to offer support in growing healthy birds. Fivet will provide discounts for vaccinations, offer nutrition education as well as allow for bulk purchasing of inputs.
"At the end of the day, members of the PBA will get a significant discount on their purchases, get their purchases delivered (mainly for large scale) and get attention in terms of technical services and support", Dr Shadreck Magonziwa of Fivet alluded.
Since farmers face a challenge of poultry diseases which leads to under-weight chickens that are not suitable for the market and in some extreme cases, poultry mortalities, Fivet will assist with tests and vaccinations.
"We have a fully-fledged laboratory that can do all sorts of tests to make sure that birds are sold healthy. We can also test the efficiency of vaccinations while making sure that vaccinations are done effectively. In the end, whoever is in the association is benefiting because we are testing the birds during production and before slaughter", Dr Magonziwa added.
Working under Covid-19 has proved to be a challenge for most farmers due to limited movement, in turn limiting access to information. Masvingo Chicks is assisting the Masvingo PBA with access to information.
"Because of Covid-19, our main goal is to keep farmers rolling. Especially now that we are in winter, farmers need tips on brooding and heating." Said Munyaradzi Tavareva of Masvingo Chicks. As the PBAs start functioning at full capacity, IPVC will engage more partners from the private sector.