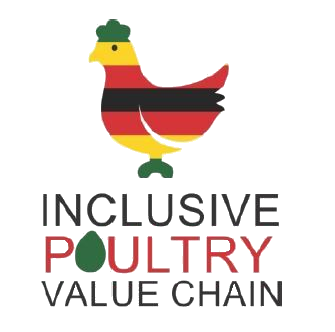 The overall objective of the Inclusive Poultry Value Chain (IPVC) project is the development of an efficient poultry value chain which contributes to inclusive green economic growth in Zimbabwe. The project is implemented by COSPE in partnership with Welthungerhilfe (WHH), Sustainable Agriculture Technology (SAT), Cultivating New Frontiers in Agriculture (CNFA), Zimbabwe Poultry Association (ZPA) and the Livestock and Meat Advisory Council (LMAC).
The broiler value chain was one of the fastest growing sectors in Zimbabwe during the last decade, with an estimated growth rate of 50% in three years (from 88,000 tons in 2012 to 132,000 tons in 2014). However, following a period of macroeconomic decline compounded by an outbreak of Avian Influenza in 2017, there has been an overall decline in growth of 10% in the sector.
Most of the broiler production is carried out by Small and Medium Producers (SMPs) whose recovery is vital for the inclusive growth of the sector.
The IPVC project therefore seeks to implement interventions to improve the productivity of the SMPs This will be achieved by improving the economic, social and environmental performance of the poultry value chain and creating an enabling environment for a sustainable and inclusive poultry sector.
At least 10 integrators will be assisted to develop inclusive business models. The project targest 7,500 broiler and 2,500 egg SMPs who will benefit from improved social, environmental and economic performance of the VC at all levels.
The project target areas are Bulawayo, Gweru, Harare, Mutare, and Masvingo.
Follow the IPVC project on Facebook and Twitter.